Welcome
The show is heard on Kansas City Online Radio every Sunday at 1pm Central (1800 UTC) with repeats through the week; Blues & Roots Radio transmits every Tuesday at 2200 EST (0300 UTC Wed). There are other stations that also take the show, but keep moving the times of transmission !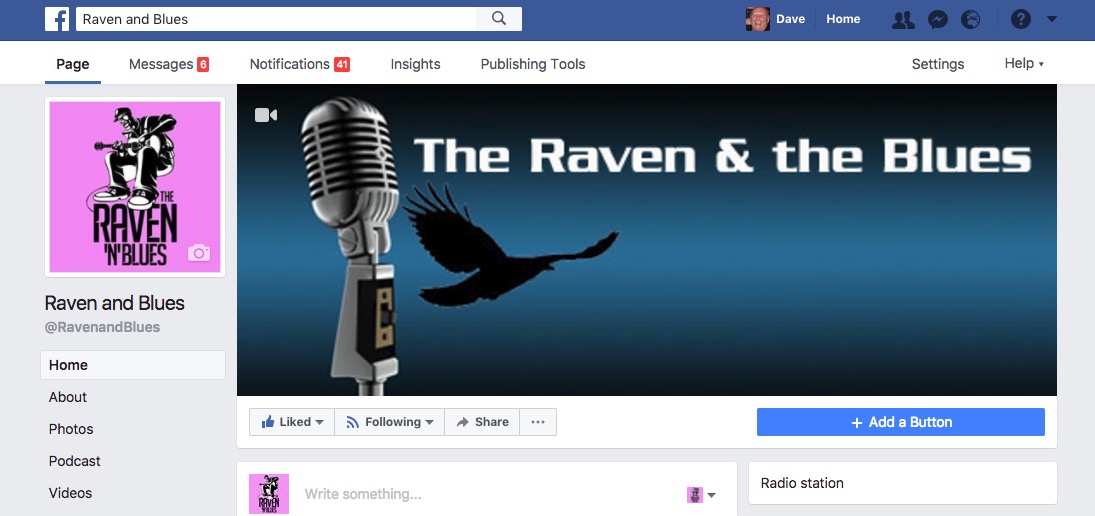 If you use facebook, I'd love it if you followed the show at www.facebook.com/RavenandBlues and you will get to see all the pictures and news as soon as it happens.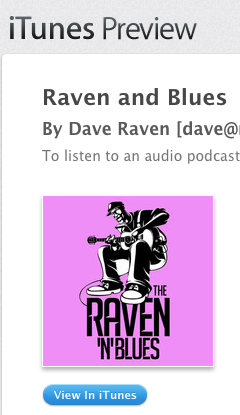 The best way to hear the show is by downloading it. Then you can listen wherever and whenever you want.
To subscribe to the podcast for an iOS device, iPhone, iPod or iPad go to the iTunes store by clicking the image on the left, and select. If you want to use a different podcatcher, the link is raven.libsyn.com/rss.xml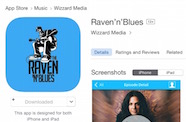 Whatever kind of smartphone you have, the Raven & Blues has an app for it. Get the latest show straight to your phone automatically.
You can buy it for just $1.99 or £1.49 - click here or on the image right for any of the iPhones, iPads or iPods.

The Android app is at amazon.com/..android-raven and for the Windows Phone click windowsphone.com. For the Nokia range of phones go to store.ovi.com
The show logo at the top right is from Alar Kriisa, artist and musician of Tartu, Estonia.
The playlist archive is left. The audio archive starts in May 2005 so you can listen to any show from that time by clicking on the show date.
| | | |
| --- | --- | --- |
| Title | Artist | Album |
| We Made It | Cedric Burnside | Benton County Relic |
| Depot Blues | Curtis Salgado|Alan Hager | Rough Cut |
| There Is Something On Your Mind | Big Jay McNeeley & Little Sonny | The Original Sound Of R&B 1959 |
| I Got Love If You Want It | Lindsay Beaver | Tough As Love |
| Like It on Top (feat. Keb Mo and Robben Ford) | Ana Popovic | Like It on Top |
| Sound Of A Broken Man | Tinsley Ellis | Winning Hand |
| What'd I Say (Parts 1 & 2) | Ray Charles | The Original Sound Of R&B 1959 |
| Crawlin' Kingsnake | John Lee Hooker | The Original Sound Of R&B 1959 |
| Ghost Hound Rider | RHR Redfern Hutchinson & Ross | Mahogany Drift |
| 2017 | The Reverend Shawn Amos | The Reverend Shawn Amos Breaks It Down |
| Don't Hold Back | Zoe Schwarz Blue Commotion | The Blues And I Should Have A Party |
| Bad Little Girls | Reverend Raven | My Life |
| Flatfoot Sam | Bill Wyman's Rhythm Kings | Rocking The Roots |

To hear the live sessions, scroll down through the photos - there are a lot ! and click on the name below their picture.