Welcome
The show is heard on Kansas City Online Radio every Sunday at 1pm Central (1800 UTC) with repeats through the week; Blues & Roots Radio transmits every Tuesday at 2200 EST (0300 UTC Wed). There are other stations that also take the show, but keep moving the times of transmission !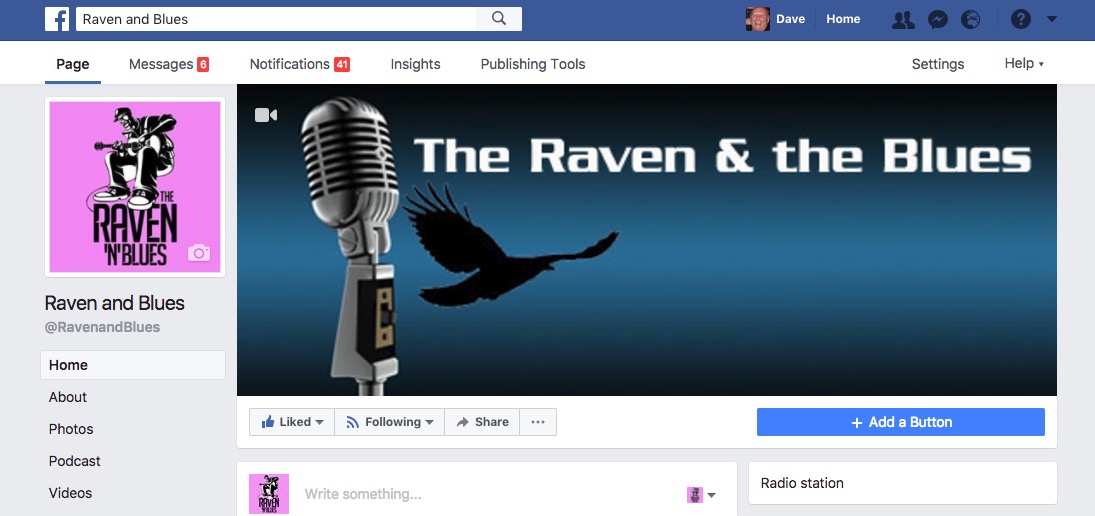 If you use facebook, I'd love it if you followed the show at www.facebook.com/RavenandBlues and you will get to see all the pictures and news as soon as it happens.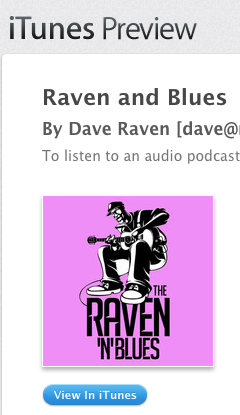 The best way to hear the show is by downloading it. Then you can listen wherever and whenever you want.
To subscribe to the podcast for an iOS device, iPhone, iPod or iPad go to the iTunes store by clicking the image on the left, and select. If you want to use a different podcatcher, the link is raven.libsyn.com/rss.xml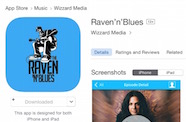 Whatever kind of smartphone you have, the Raven & Blues has an app for it. Get the latest show straight to your phone automatically.
You can buy it for just $1.99 or £1.49 - click here or on the image right for any of the iPhones, iPads or iPods.

The Android app is at amazon.com/..android-raven and for the Windows Phone click windowsphone.com. For the Nokia range of phones go to store.ovi.com
The show logo at the top right is from Alar Kriisa, artist and musician of Tartu, Estonia.
The playlist archive is left. The audio archive starts in May 2005 so you can listen to any show from that time by clicking on the show date.
| | | |
| --- | --- | --- |
| Title | Artist | Album |
| Further On Down The Line | Ben Poole | Anytime You Need Me |
| Eyes On The Prize | John Mellencamp | Other People's Stuff |
| Stop Shouting Your Business | Lawrence Lebo | Old School Girl |
| Racing at the Wheel | Rosedale | Wide Awake |
| Look What You've Done | Bob Margolin | Bob Margolin |
| Pick Up the Pieces | Joe Bonamassa | Redemption |
| Funkin' Attitude | Ana Popovic | Like It On Top |
| Right Now Is The Hour | Elvin Bishop's Big Fun Trio | Something Smells Funky 'Round Here |
| Way Too Smart | The Ragtime Rumours | Rag 'n Roll |
| Loan Me Your Husband | Maria Muldaur | Don't You Feel My Leg |
| Dig Back Deep | John Oates | Arkansas |
| I'm Not Like Everybody Else | Shemekia Copeland | America's Child |
| Revolution | Eric Lindell | Revolution In Your Heart |
| Burgundy Street Boogie Live from New Orleans, LA 2014 | Jon Cleary | Jam in the Van |

To hear the live sessions, scroll down through the photos - there are a lot ! and click on the name below their picture.